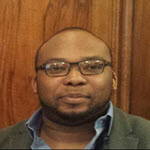 Olly is a Business Transformation Architect with key emphasis on business process reengineering as a discipline. This encompasses the following: Transition from point A to B
( o f S M E t o l a r g e E n t e r p r i s e a n d Governmental project deliverables) etc. His scope and responsibilities tend to involve Driving, Facilitating and the Implementation of business/project plans, from an end-to end perspective; Elicitation of business requirements from multiple stakeholders to deliver or enable change delivery in line with organisational objectives; Transformation of complex processes structures and activities into scalable or technical solution; Bridging the gap between business and technical team. I also possess a strong background in software development management, including mobile apps, systems integration (solutions architecture on multi-platforms) and Data governance & Standards, business and data analytics plus AI and machine learning.
The AFCFTA (Africa Continental Free Trade Agreement), which commenced on the 1st of January 2021, presents the mother continent with a unique opportunity to
unlock the holistic potential and position Africa in its most optimal form for the 22nd century, by leveraging all of our co l l e c t i ve re s o u rce s a s s o n s a n d daughters of the continent. He simply would like to play his role in ensuring the next generation are void of current challenges and best positioned for longterm success, albeit today's competitive
global market.
In addition, he is a seasoned professional with a multi-disciplinary educational background in Business and IT, coupled with an MBA and just over a 20 years of hands on Business to techno-functional and practical Business Management, Data Governance + MDM ICT experience in a wide variety of industry sectors ranging from: the Financial Industry, Consulting Services (Business and Technology), Supply Chain, Energy, Logistics & Transportation, Marketing and advertising, Human Resources to Government based projects (Defence & security). He is currently based between Africa and Europe now, where he splits his time 50/50 between both continents.
Olly was the Vice President for the African Caribbean society (ACS) – University of Sheffield and has the following accolades: A keen interest in different cultures. To complement this, he has travelled extensively throughout the world, including Mainland Europe, America, Asia and Africa. He is a keen sports person. He enjoys going to the gym, playing tennis, golf and organizing as well participate in local weekly seven aside football matches. And currently learning how to play polo.
In his spare time, I like to develop mobile applications and Business logic Algorithms for solving multi-dimensional, often complex real-world problems. His hobbies are reading, socializing, working on the computer, listening to music, watching documentaries. He is also a volunteer teacher with STEMNET, UK in science and technology.
He plays the piano/keyboard and does bits of composing and music production. He raised £250, 000 for the princes trust charity.